Champagne Fluteau Blanc de Noirs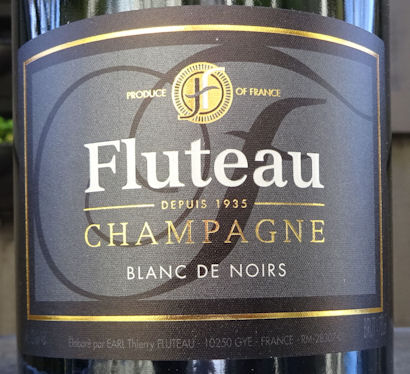 Champagne Fluteau NV Blanc de Noirs is made from 100% Pinot Noir grapes grown on their vineyard in Essoyes in the Aube region of Champagne.
It shows a characteristically soft, gold colour with a hint of 'blush pink' from the red grapes used. The bead is very tiny and most persistent and forms a generous ring of bubbles in the flute.
The rich and full-bodied expression of the pinot grapes displays some red berry characters, a hint of blackberry and cherry with delicate notes of brioche and other toasts. The front palate has great richness and depth of flavor with powerful ripe berry and yeasty characters.
With a deliberately low measure of dosage the middle palate is both powerful and delicate at the same time. There is excellent persistence which makes it a perfect aperitif and especially as a choice for pre-dinner with charcuterie and other hors d'oeuvre platters.
A very good grower Champagne from a small, family producer.
"Lithe and lively, this open-knit and easy-drinking Champagne offers a bouncy bead and flavours of ripe wild cherry, blackberry, ground ginger and candied lemon zest. Drink now."
The Wine Spectator

Champagne Fluteau Extra Brut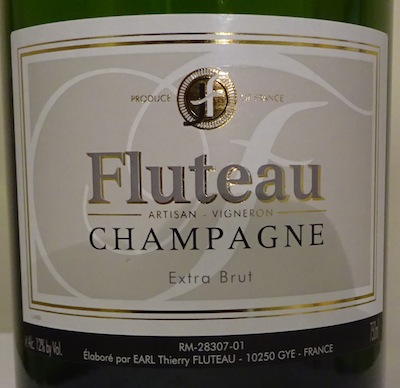 This Champagne has a low dosage of only 3 g/l. Bottled in 2011; it is based on the 2010 vintage with reserve wines from 2009 and 2008. This is a blend of 85% Pinot Noir and 15% Chardonnay.
It is remarkably fresh and clean for a wine with six years in the bottle. The colour and bead are both extremely impressive with a light golden hue and a persistent bead that steadily arises from the base of the glass.
The nose is both delicate and rich with lemon sorbet, minerals and a hint of autolysis. The palate is very fine with citrus notes, brioche and spices. This has excellent concentration and length at the back of the palate supported by an attractive acid balance.
A very fine wine indeed!
2008 Champagne Fluteau Cuvee Symbiose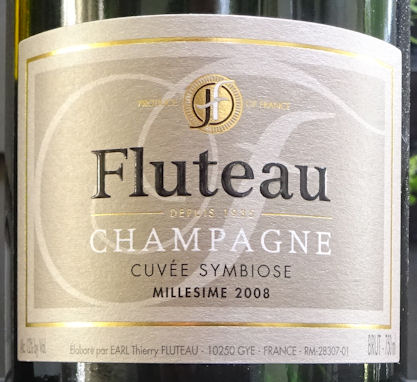 This classy, well balanced Champagne is a 50/50 blend of Pinot Noir with its ripe fruit aromas, and Chardonnay with its light delicate aromas. It is entirely from the acclaimed 2008 vintage.
The Champagne is a light yellow/pold color with a fine and persistent bead. It show and elegant, open, stylish nose with floral aromas of acacia, jasmine and lilac combined with appley and citrus fruitiness. Toasty and herby notes appear with time in the glass.
The delicate palate is light and lacey, with silky notes of lemon curd, fresh pineapple and raspberries mid palate. This champagne is a perfect choice for a special celebration.
This a very classy Champagne at an affordable price!
"This impressive Champagne is rich while tight and mineral-textured. Creamy and ripe, it balances the weight of Pinot Noir with the elegance of Chardonnay. The producer's location in the relatively warm Aube region gives its wines extra fullness. This one is just now ready to drink." - The Wine Enthusiast