Domaine Bachey-Legros

Santenay
The Domaine Bachey-Legros is a very old wine estate, with ancient stones and wines which reflect the terrain. The Legros family has been working these vineyards and making wine for 6 generations Their house is located on the oldest street of the village of Santenay-le-Haut which dates back to the beginning of the 18th century.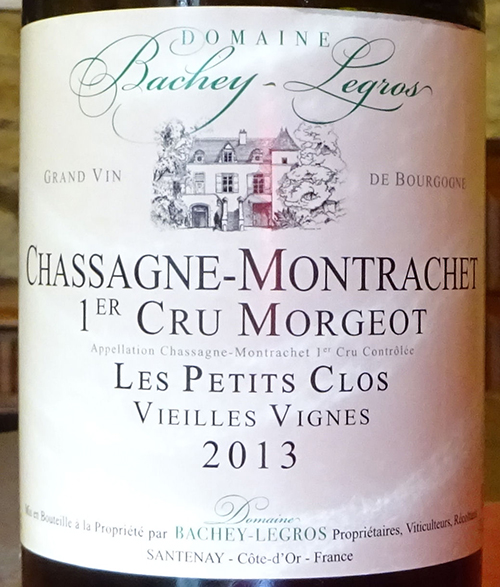 Lénaïc and Sam Bachey-Legros manage a domain of 16ha (40 acres) located across the areas of Santenay, Maranges and Chassagne-Montrachet. They also have wines from Meursault and Puligny-Montrachet.
The uniqueness of this vineyard lies in the fact that it is one of the oldest of the Southern Côte de Beaune. The vines are on average 55 years old; one is even 100 years old and it produces a very concentrated Santenay 1er Cru from its small, deep black grapes.
The plot of Chassagne-Montrachet 1er Cru "Morgeot" is the largest and most prestigious.
| Wine | RRP |
| --- | --- |
| 2014 Bourgogne Chardonnay | $45.00 |
| 2014 Meursault "Les Grand Charrons" | $95.00 |
| 2014 Chassagne-Montrachet | $95.00 |
| 2014 Puligny-Montrachet | $95.00 |
| 2014 Chassagne-Montrachet 1er Cru "Morgeot" | $120.00 |
| 2014 Chassagne-Montrachet 1er Cru"Boudriottes" | $120.00 |
| 2014 Maranges "Les Goty" | $40.00 |
| 2014 Santenay 1er Cru "La Comme" | $70.00 |