Domaine Jessiaume, Santenay
Grand Vins du Bourgogne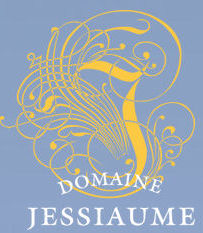 The small jewel of Domaine Jessiaume sits at the entrance to the tiny spa town of Santenay at the southern end of the Côte de Beaune. Built in 1850, it comprises over 37 acres including important holdings in the Premier Cru vineyards of Auxey Duresses "Les Ecusseaux" and Volnay "Les Brouillards" together with an outstanding plot in the important Beaune "Les Cent Vignes" vineyard.
Domaine Jessiaume is creating wines of elegance and finesse that are supple with well integrated tannins. The philosophy centres on respect for the environment, low yields and respecting the phases of the lunar cycle.
In 2007, the 7th generation family Domaine was taken over by the Scottish industrialist, Sir David Murray.
About four years ago, Megan McLune took over as director of the Domaine and she has set about restoring it to its former glory. Megan moved to France from the USA when Alex Gambal established his micro-negociant business in Beaune. She worked closely with Alexfor ten years.
Together with her talented young winemaker, William Waterkyn, Megan has worked hard to ensure that the viticultural practices and winemaking are of the highest standard whilst respecting the environment. She aims to have biodynamic certification of the Domaine in 2019.
The beautiful buildings and cellars are gradually being restored – the cellars hold wines going back to 1908.
| Wine | Price |
| --- | --- |
| 2018 Bourgogne Chardonnay | $40.00 |
| 2018 Corton-Charlemagne Grand Cru | $350.00 |
| 2014 Auxey Duresses 1er Cru "Les Ecusseaux" | $70.00 |
| 2015 Auxey Duresses 1er Cru "Les Ecusseaux" | $74.00 |
| 2016 Auxey Duresses 1er Cru "Les Ecusseaux" | $78.00 |
| 2014 Beaune 1er Cru "Les Cent Vignes" | $72.50 |
| 2015 Beaune 1er Cru "Les Cent Vignes" | $77.00 |
| 2016 Beaune 1er Cru "Les Cent Vignes" | $82.00 |
| 2016 Santenay 1er Cru "Les Gravières" | $90.00 |
| 2016 Santenay 1er Cru "Les Gravières" 1.5 L Magnum | $185.00 |
| 2018 Santenay 1er Cru "Les Gravières" | $90.00 |
| 2018 Santenay 1er Cru "Les Gravières" 375 ml | $50.00 |